The National Institutes of Health (NIH) recently retired nearly 90% of federally owned chimpanzees in laboratories. However, until last week there were numerous questions surrounding how their retirement would be paid for.
With a $100,000 grant to federal sanctuary Chimp Haven, NEAVS was the first to step up and help. Our seed money went to support the first chimpanzees the NIH retired last fall from Louisiana's New Iberia Research Center (NIRC). Since then, many other organizations and individuals have contributed. But transferring, housing, and caring for the more than 300 NIH-owned chimpanzees that are to be retired will cost millions over their lifetimes. With the originally appropriated $30 million cap in the 2000 CHIMP Act nearly depleted, lifting this cap was an essential first step. NIH had stated it could not transfer dollars now spent on housing and maintaining chimpanzees in labs to their care in sanctuary.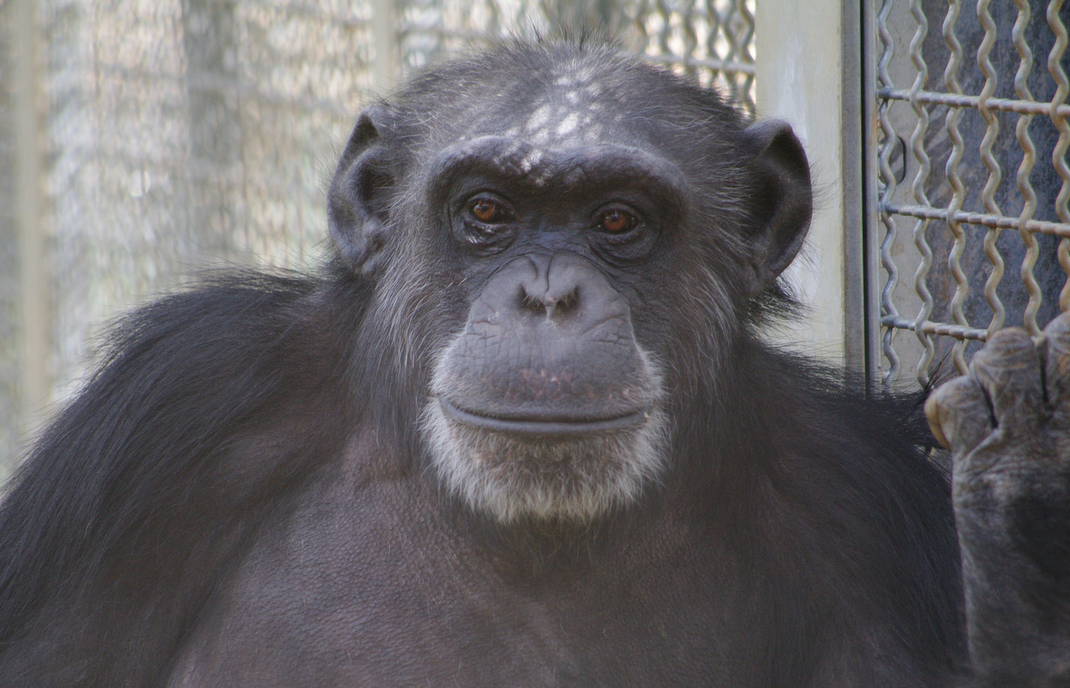 Sabrina, a Chimp Haven resident
from NIRC (Chimp Haven)
Passed by Congress earlier in the month, President Obama signed a bill into law Nov. 28 removing the spending cap, authorizing NIH to continue supporting these chimpanzees who have languished for far too long in labs.
Despite this wonderful news and what it accomplishes, there still is much work to be done! The NIH is still keeping a "reserve" of 50 chimpanzees for potential future research needs, even though NEAVS' scientific papers and other evidence have proven over and over how chimpanzees are inadequate and unnecessary models for biomedical research for humans.
In addition, there are still hundreds of chimpanzees in private laboratories who have not been retired by the institutions that own them, including more than 200 at NIRC alone (send a letter asking for their retirement here).
NEAVS will continue to work for the release and restitution of chimpanzees in U.S. labs until all are out!